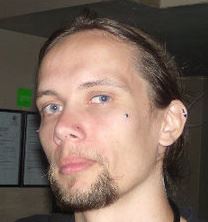 I grew up in Leicester and had an interest from an early age in IT, computing, communications and networks. I'm thankful that this was nurtured by my parents, wider family and teachers.
My career has always followed this interest, but with a heavy slant towards wanting to try and understand more of the world and also try and make it a better place. This has led me towards working largely in academia and with the public sector. I've worked on studies to understand how bilingual people communicate as well as a study to better understand the benefits of mindfulness on a large populace.
I'm extremely proud of the involvement I've been afforded within the sector so far. I hope that the journey that I'm on in being able to better understand myself as a person will in turn allow me to contribute back to the sector continually.
My interests are live music, Formula 1, and undertaking seemingly impossible or interesting challenges.